ORDER
The common gesture of Masu sake can be enjoyed with a different sensation from that of Masu sake. By spilling the sake, you can see the expression of Sake,and when you put "shitatari" on your mouth, you can feel as if you are touching Sake directly.The shape of your mouth when drinking made of stainless steel and cut to the perfect thickness, allowing you to enjoy the taste of sake not only by feel but also by mouthfeel. The design of this "shitatari" are perfectly aligned, and when lifted, each drop of sake drips onto the saucer, creating ripples in the air. When sake is poured, it reflects and sparkles, as if it is asking to be poured as soon as possible.
It is possible to engrave on the saucer.
For use in a variety of occasions, engraving is available in the following scripts. Engraved shitatari glasses with personalized inscriptions are useful for various celebratory occasions, such as birthday gifts, wedding celebrations, birthday celebrations, adult celebrations, and so on. Also, you can reward yourself for your daily efforts with a glass engraved with your name. Each shitatari is engraved by machining one by one with sincerity, and becomes your own special, one-of-a-kind shitatari glass. The engraving is done by machining using our machining center. Below are some images and photos of the engraving process.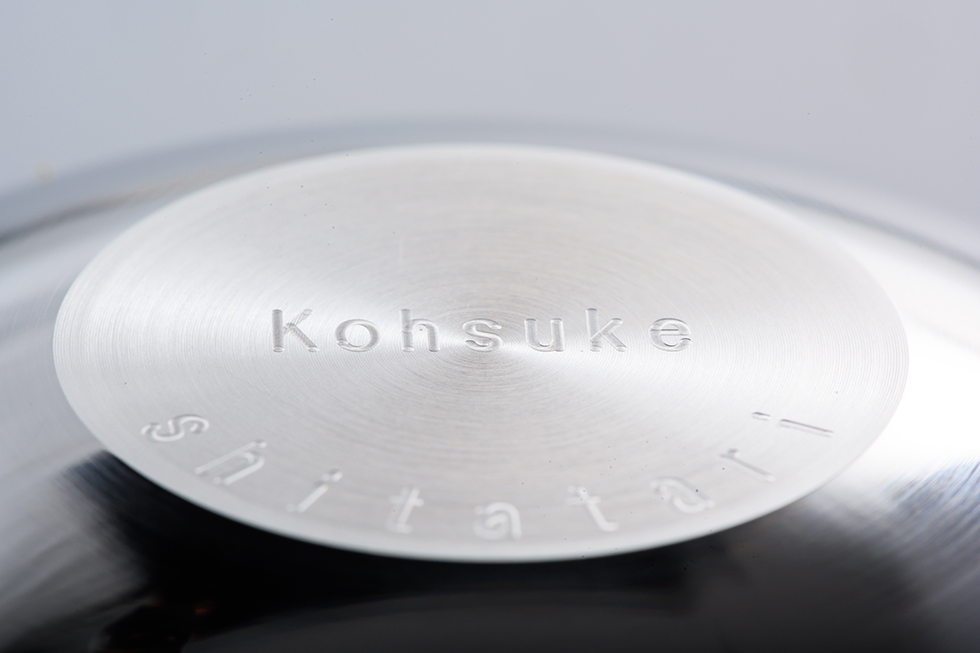 Currently available only for domestic sales, but we are preparing for overseas sales in the future. We apologize for the inconvenience, but please wait for a while until the overseas sales start.